BOTTLE GRIPPER 89-10638
General Data
Maximum capacity: 15 kg
Control system: proportional speed control (PSH)
Weight: 11 kg
Media: 6-7 bar
Article no: 89-10638
Serial no: 5078
Brochure: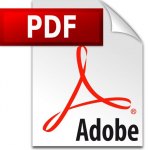 Lifting in breweries (pdf).
A lifting tool for bottles
A well-utilised lifting tool in the beverage industry, our Bottle Grippers help our customers lift and move several bottles at a time. This particular unit is able to lift 24 bottles with a total weight of 15 kg.
Just let us know how many bottles you need to lift, their dimensions and weight, and we'll construct a bottle gripper that is custom-made for your bottles.
Utilising a vacuum technology that quickly secures individual bottles in a vacuum-powered grip, the Bottle Gripper always has a steady hold of the bottles. And, the operator is spared heavy and monotonous lifting actions, reducing the risk of repetitive strain injury.