Speedy Picker - warehouse forklift crane attachments
General Data
Maximum capacity: 65 kg, customized
Lifts/hour: 100-120
Controls: balancing or proportional speed control (PSH)
Own weight: 300 kg, depending on the size of the compressor
Power: 24 volt (48)
Crane arm: 2000 mm FlexiCrane jib crane, with lock
Truck model: Suitable for most class 2 (model 6) forklift trucks
Article number: 89-11954
Brochure: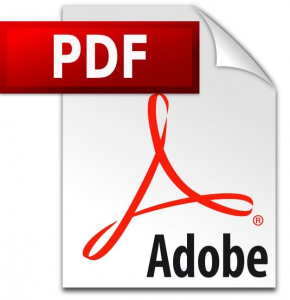 Speedy Picker (pdf).
The Speedy Picker is an efficient and ergonomic lifting tool for warehouses and distribution centers. It consists of a crane arm and a lifting tool that is connected to a compressor. These are installed onto the forklift truck that is driven by operator during the workday. This way, the lifting tool is always at hand. As the operator no longer needs to manually lift the loads, the risk of injury from lifting is minimized. With the Speedy Picker, work can be carried out faster, easier, and safer.
"If you lift with your body, you really don't have much energy left after working. You go home, shower and fall asleep. But if you work with the Speedy Picker, you have energy afterwards to go to the gym, to go for a run and to have fun with your family,"
Adnan, Order Picker at a warehouse in Stockholm.
Ergonomic crane arm for forklift trucks that streamline warehouse work
Warehouse work and order picking is a repetitive job that needs to be fast-paced and streamlined. Often, it leads to awkward working positions and bad postures, which is a major risk factor for wear-and-tear injuries and general fatigue that may result in lower productivity. The Speedy Picker lifting solution can manage up to 120 lifts per hour, which allows you to maintain a productive and efficient operation, with fewer injuries and improved ergonomics. As the vacuum level in the lifting tool is continuous, it is always ready to lift.
The Speedy Picker maintains its stability even when the crane arm is open. So, you don't need to waste time folding out support legs while using it. Continuous and efficient usage without time-consuming stops.
Lifting tools for warehouses and distribution centers
The Speedy Picker can be equipped with a variety of lifting tools for lifting goods, and for loading and unloading forklift trucks. Read about the different models here:
Depending on the loads (e.g., bags, sacks, buckets, or containers) the Speedy Picker can be equipped with a bespoke lifting accessory, such as a customized hook, or mechanical gripper with clamps, or a vacuum gripper for gripping odd angles. The possibilities are endless. Just contact our competent sales engineers and ask for a lifting solution customized for your needs.
If you need to have several different lifting tools for the various materials in your warehouse, we offer a tool with a twist-and-lock system that makes it possible to switch between different vacuum applications and even a hook. By having a multi-gripper connected to your crane, you can easily lift the different objects in different ways, but all with the same machine.
The standard lifting tool for boxes starts automatically when placed firmly on the box. The operator can then lift and maneuver the box effortlessly. This lifting tool has been ergonomically designed for both left and right-handed operators, and has a one-button control panel. This button is used to release the load when it has been placed down. The tool's unique tilting function allows the operator the versatility of choosing between picking up loads from the top or from the side. This makes it easy to pick up products from the top of a high stack, or to work in confined spaces and in low-built areas.
Flexible forklift crane arm
The agile and flexible crane arm is logically placed in the middle of the forklift on the truck. This means quicker pick-ups from both sides and behind the forklift truck. The crane is low-built for work in low spaces, which is common in warehouse aisles. When work is done, the operator simply places the lifting tool into one of the docking stations, folds the crane arm into "parking mode", and drives safely to the next spot.
Forklift crane arm with different mountings
The Speedy Picker is available for permanent installation on a forklift, or as a separate unit consisting of a crane arm, a compressor and a lifting tool that is coupled to an existing truck. The separate unit (Speedy Picker Add-On) can be used with different models of forklift trucks. It can easily be coupled or decoupled form the forklift, freeing it for other tasks. This version of the Speedy Picker is an independent, mobile unit offering you the flexibility to scale your workflow up or down depending on seasonality and the daily needs of your workplace.
The different methods of mounting enable the Speedy Picker to be coupled onto most Class A forklifts, regardless of brand. We work in collaboration with you and your forklift supplier to develop a solution that best suits your specific type of forklift truck.
Resilient, powerful, and safe
The Speedy Picker is a cost-effective alternative that can work several shifts in an operation.
It is charged by the forklift's own battery, so the operator does not have to spend time recharging yet another tool.
It only consumes energy when lifting (3-5 seconds), making it a resilient and energy effective lifting solution.
It is available with three different effects 1.3, 2.6 and 3.9Kw.
It only weighs 300 kilo, allowing for a higher payload before the truck´s maximum capacity is exceeded.
Prevent wear and tear injuries
A warehouse worker often lifts about 120 packages per hour. In total, this one person lifts approximately 15-16 tonnes of weight on average in an 8-hour workday. According to the Swedish Work Environment Authority's binding regulations, an employer must provide suitable adjustments to the workplace to reduce or eliminate the risk of overloading employees (SWEA). This also includes providing tools and technical aids. Instead of overloading and physically wearing down employees with heavy lifting, the Speedy Picker can carry the load while the worker maintains speed and precision.
*Patent application for Speedy Picker is pending (20-12-11)