CAN GRIPPER 89-10541
General Data
Maximum capacity: 8 kg
Control system: proportional speed control (PSH)
Weight: 25 kg
Media: 6-7 bar
Article no: 89-10541
Serial no: 5028
Brochure: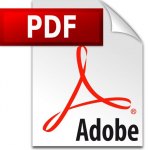 Lifting in breweries (pdf).
A gripper for aluminium and tin cans
With this gripper, the operator can lift drink cans from a pallet and move them to the display cabinet in an ergonomically-beneficial way (see video). Instead of lifting and moving the cans manually, and only two or three at a time, the user can now lift and move 24 cans (amounting to 8 kg) every single time. The vacuum can gripper makes the work fast, efficient and fun!
This gripper was developed for the specific purpose of lifting 24 cans at a time and placing them down in a certain position. This specific need (to realign some of the cans in mid-air, in order to fit them into the box in a specific way) was taken into consideration and incorporated in the design, mechanics and manufacturing of this gripper. Do you need a similar lifting tool? Contact us for more information.