Baggage lift systems at Amsterdam Airport Schiphol
Schiphol Airport installed their first Lifts All baggage lifts in 2013. Today they have more than 100 baggage systems, which the baggage handlers use daily. The baggage equipment includes both the vacuum lifter the Basic and the CLS (Container Loading System). Baggage handlers use the CLS to move baggage from conveyor belts into containers quickly, without lifting or carrying being necessary. The Basic helps the baggage handlers to lift luggage by the means of vacuum technology, making the load feel almost weightless.
At Schiphol airport, baggage is no longer moved manually on a repetitive basis This ensures that health directives are maintained. In addition, the lifting equipment has made work in the baggage area less demanding. As a consequence, it is promoting health and sustainability for the employees.
A video from Schiphol Airport and the Dutch Labour Inspection, featuring the Container Loading System and the vacuum lifter Basic.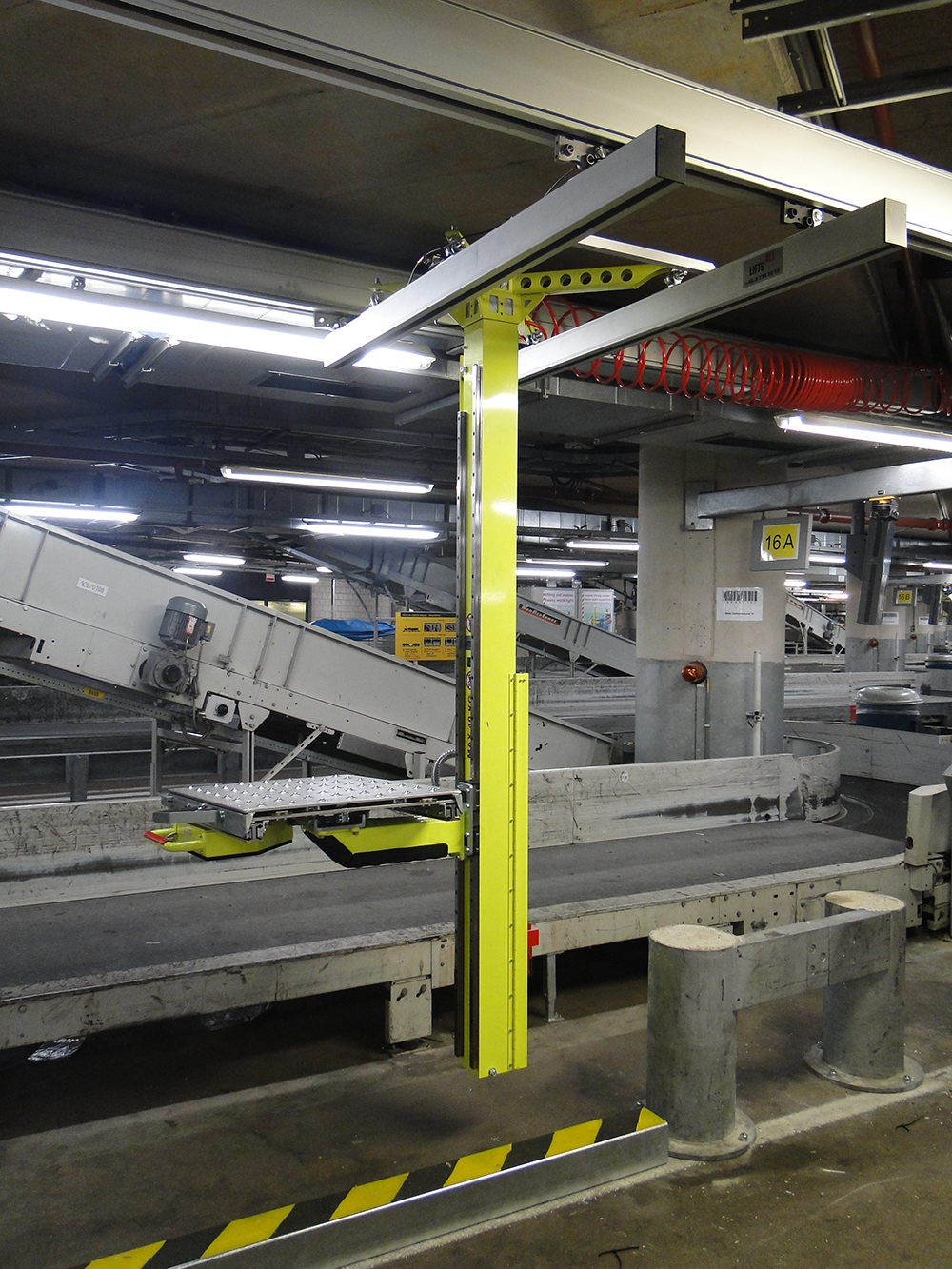 A Container Loading System installed at Schiphol Airport.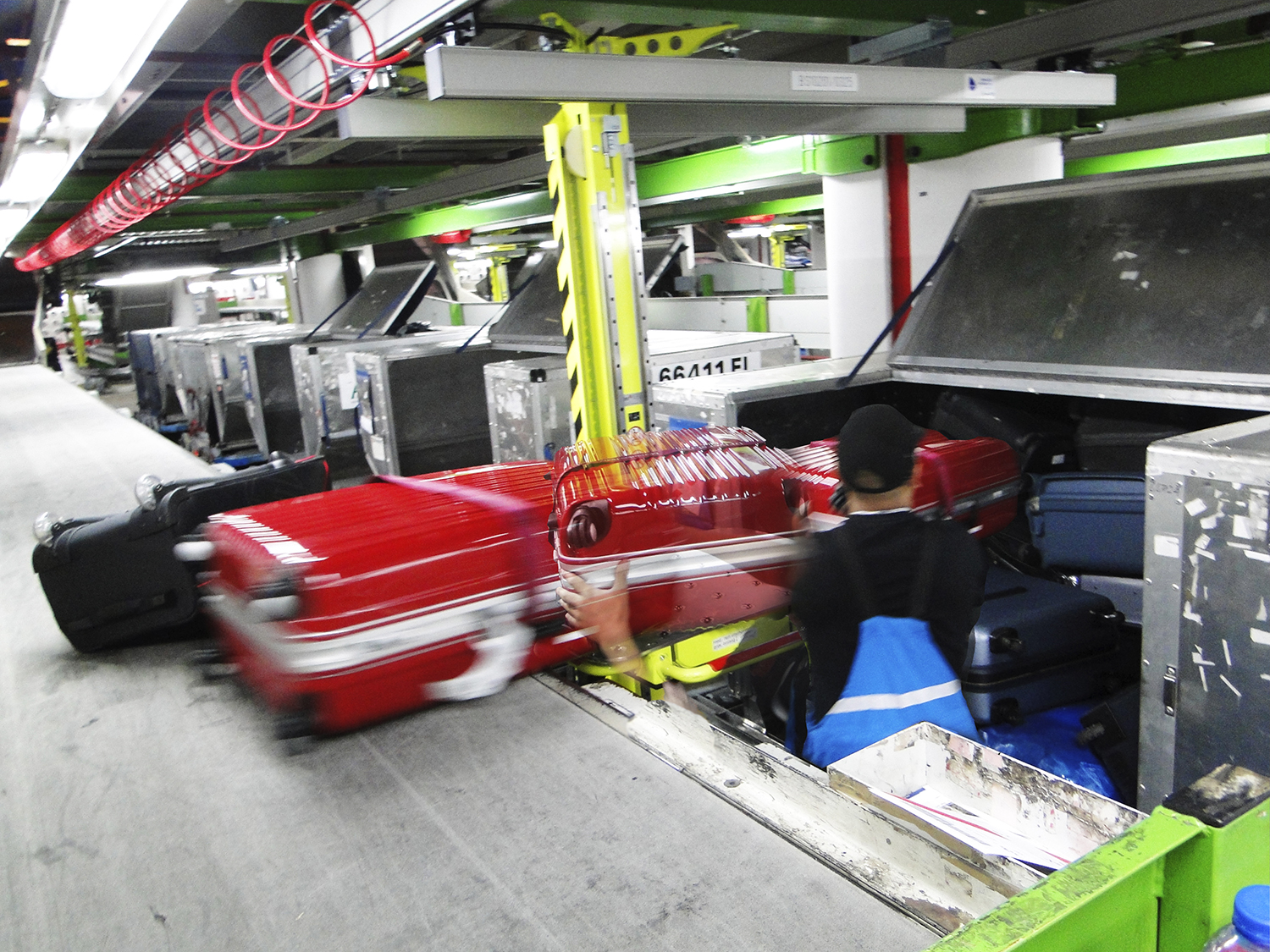 The picture above shows a baggage handler using the Container Loading System – fast and easy!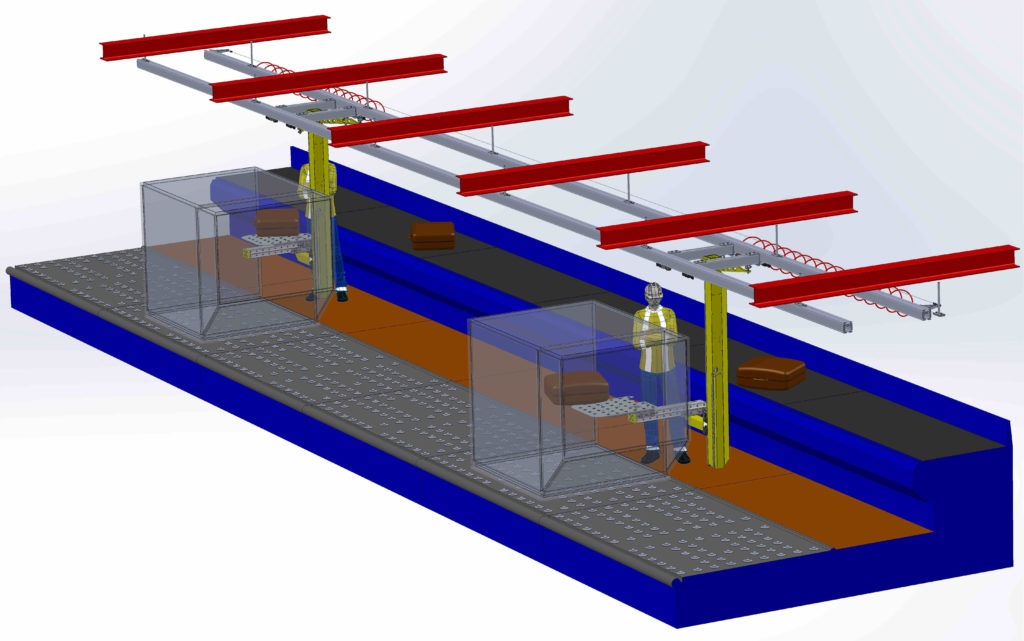 This image, from Schiphol Airport, shows a baggage operator loading from a moving carousel to different containers with the Container Loading System.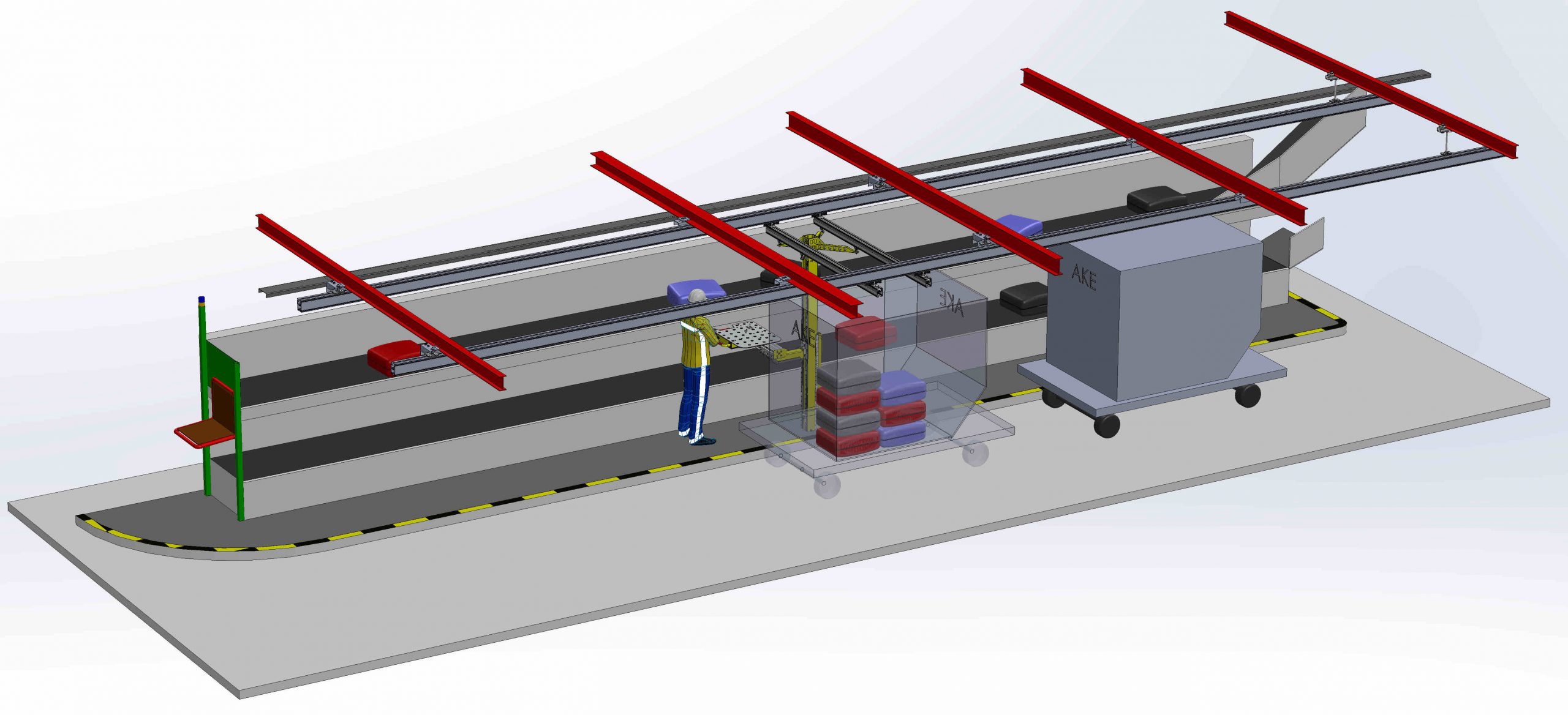 The laterals are sometimes situated at different levels at Schiphol Airport. The Container Loading System is therefore adjustable in height.
Link: Read an article from KLM about the baggage lifting tools at Schiphol!