A lifting tool for beer kegs 3585
General Data
Maximum capacity: 60 kg
Control system: proportional speed control (PSH)
Weight: 8 kg
Media: 6-7 bar
Article no: 89-10318
Serial no: 3585
Brochure: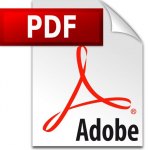 Lifting in breweries (pdf).
The keg gripper is a specially designed lifting tool that can lift kegs of various sizes and weights up to a maximum of 60 kg. It has a small build, low profile and takes up a minimal amount of space, making it ideal for most workplaces. And, because it was designed with ergonomics in mind, and two comfortable handles, keg-lifting is now something anyone can do, regardless of physical fitness or experience.
Simply press a button and the lifting tool will grip the handles on the keg. Pull the gripper lightly upwards and the keg will follow. Once in the air, the keg can be quickly moved from pallet to pallet, or elsewhere – without the need for exertion or strenuous effort.