Mechanical sack gripper for mailbags and laundry bags
General Data
Maximum capacity: 75 kg
Controls: proportional speed control (PSH)
Weight: 11 kg (integrated PSH) / 15 kg (detached PSH)
Media: 6-7 bar
Article number with integrated PSH: 92-10043
Article number with detached PSH: 92-10044
Article number in stainless steel (SS): 89-11825
Brochure: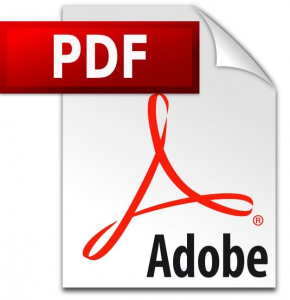 Lifting sacks (pdf). 
Product in stock – Fast delivery!
Mechanical sack gripper – perfect for porous sacks
We recommend our easy-to-use Mechanical Sack Gripper for upright, porous sacks that weigh up to 75 kg. It can for example lift mail bags, gunny bags and laundry bags. This nifty gripper swiftly and securely grips the sack, and is ready for effortless moving to its intended destination. The sack lifting tool also comes in stainless steel for hygienic environments.
If you need to lift airtight sacks, such as bags of concrete, bags of plaster or soil bags, we instead recommend using our vacuum sack gripper.
Swift and easy lifting
The Mechanical Sack Gripper has a proportional speed-control handle – you control the up and down movements of the gripper with the two levers. Press lightly for gradual movements, and press the lever a little more to increase speed. We especially recommend this control option when the loads vary in weight.
The lifting tool's gripping rolls are made from rubber so they do not damage the sacks and no marks are left behind on the bags. To use, simply place the gripper on the sack and press the green button. The gripping rolls will clamp down and secure the sack. The sack can now be easily lifted and moved to the desired location.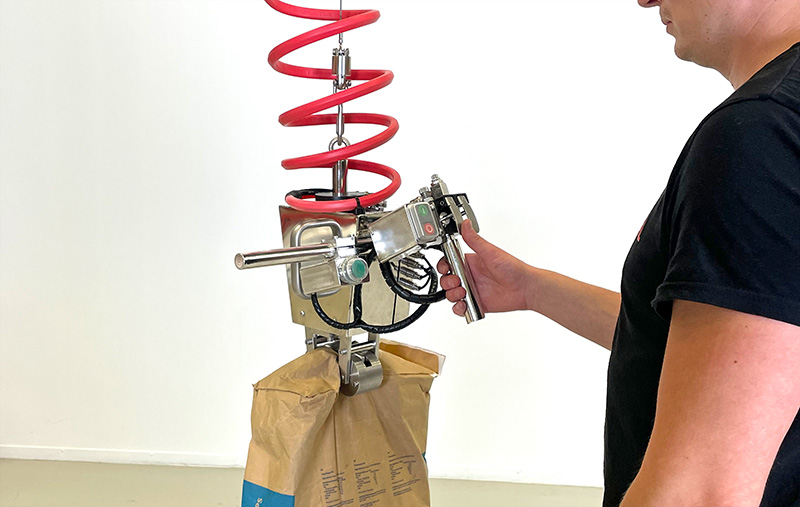 Sack gripper in stainless steel for clean room environments
Does your industry have specific cleanliness requirements? The mechanical sack gripper is also available in stainless-steel (SS) for clean room environments. This version is constructed to meet strict hygiene demands. The stainless-steel gripper is easy to clean and designed to avoid particle buildup. It is available in a version with covered buttons, and without rubbered wheels. This means ergonomic equipment that lifts bags securely – without compromising safety.