BOTTLE GRIPPER 3533
General Data
Maximum capacity: 38 kg
Control system: balancing
Weight: 15 kg
Media: 6-7 bar
Article no: -
Serial no: 3533
Brochure: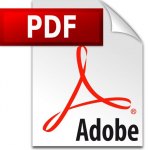 Lifting in breweries (pdf).
This lifting tool has been customised to lift cases of 24 PET bottles (1.5 litres). Once the gripper is placed on top of the bottles, it automatically grips the bottles from under the caps. You can then lift and manoeuvre the bottles speedily and safely. The bottle gripper replaces the work of lifting by hand and reduces the risk of repetitive strain injuries brought on by manual lifting.
Do you need to lift more or less, bigger or smaller bottles? We can build a customised bottle gripper just for you.