Lifts All to showcase next generation lifting solutions for effective baggage handling
Lifts All will be exhibiting a selection of its baggage handling equipment for airports at stand B5-1190, at the inter airport fair in Munich, Germany from 10-13 October 2023. Products on display will include highly efficient baggage handling lifting tools that promote healthy working environments at airports.>
Lifts All will introduce fair visitors to five different lifting solutions specially designed to optimize baggage handling – the e-CLS, e-CUS, e-CLS Launcher, Basic and FlexiCrane. All of these will be available for testing at Lifts All's stand at the fair.

The e-CLS container loading system is an effective lifting aid for loading all types of baggage into containers or carts at airports. The idea behind the lifting table came from a collaboration with baggage loaders at Stockholm Arlanda airport. Since the e-CLS works as an extension of the operator's arm, this innovative tool has changed the way operators work with baggage handling between the conveyor belt and ULD at Arlanda and other international airports, too.

The e-CLS Launcher is an electric container loading system with a trick up its sleeve. Just push the ergonomically placed buttons and the e-CLS Launcher will unload the baggage off the telescopic table for you. Quick and easy, with minimum effort, baggage up to 50 kg can now be moved and precision-placed into a container in no time.

The e-CUS is a container unloading system that is developed for the faster working pace of unloading baggage. The e-CUS lifting table helps the operator slide bags fast and smoothly from the container to the conveyor belt. Unloading a bag only takes seconds, and manual lifting is reduced to a minimum.

The Basic vacuum gripper in combination with Lifts All's flexible articulated jib crane, the FlexiCrane, is an agile solution for packing, stacking and unloading baggage. The Basic utilizes vacuum suction cups to latch onto the bags, making them essentially weightless. Simply lift the bags and release them when and where you want. The FlexiCrane makes the Basic even more flexible as the crane's arms allow for extended reach and infinite rotation, making baggage lifting a swift and easy job.

Welcome to visit Lifts All´s booth, learn more about our airport handling products and how they can benefit your airport!

Welcome to visit Lifts All at inter airport
Place
Munich Trade Fair Centre, Munich, Germany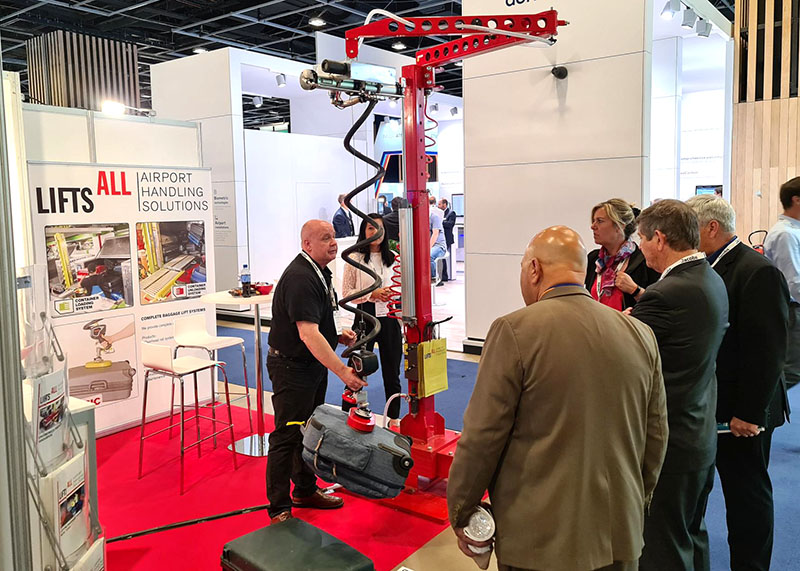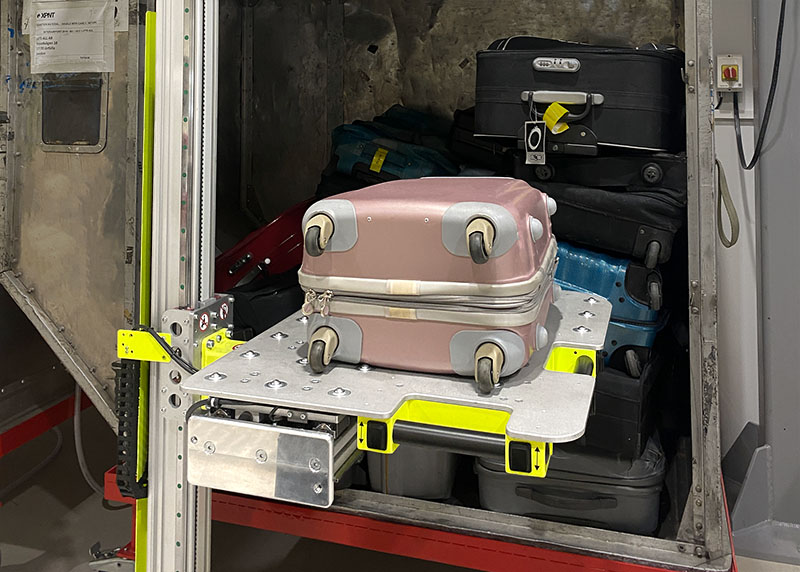 Lifts All AB has constructed customized lifting solutions for airports, warehouses and industries for over 30 years. The company has a wide range of lifting tools for different needs, such as boxes, sacks, kegs, containers and more.
Do you need more information?
For more information, please contact Fenglin Wang Weidsten, Sales Manager Airports at Lifts All AB.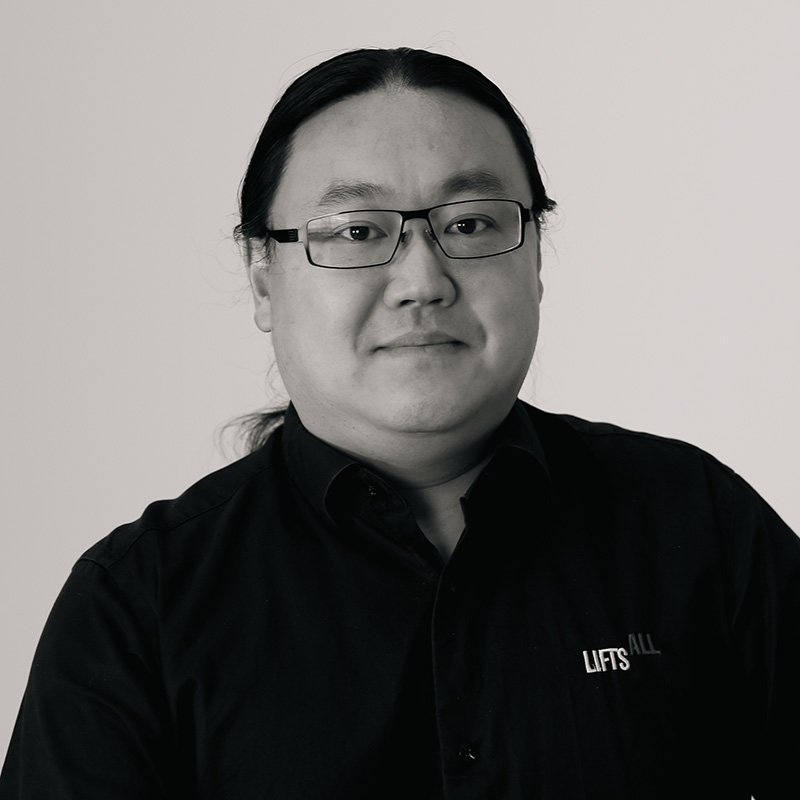 Fenglin Wang Weidsten
Sales Manager Airports