"With a wheel gripper, you feel alert and energetic when you go home in the evening."

Reference: Bildeve
Bildeve is a car dealer, workshop, and tire hotel that cares about safe car ownership for its customers. But the company also understands the importance of keeping its employees safe and healthy. Their goal is to become Sweden's most ergonomic tire workshop.
Car dealers who place value on the working environment
Bildeve, the car dealer, is located in three different cities in Sweden: Helsingborg, Höganäs, and Landskrona. The company has over a hundred employees who handle everything from servicing and repairs to wheel changes and tire storage.

The lifting work that occur when servicing cars can be both heavy and ergonomically challenging. In the wheel wash, staff lift tires as often as 300-400 times a day, which leads to exhaustion and fatigue. Bildeve wanted to change that.

"Our working environment is very important to us. We try to avoid all heavy lifting. This applies to all workstations in the company," says Patrik Fisch, who works as head of the tire business area.

"Before we got this lifting tool, the staff manually lifted wheels weighing 20-25 kg into the washing machine. It entailed both heavy lifting and required the person to twist themselves. Of course, they got tired. They had to take turns because it was so heavy, and not everyone could handle it."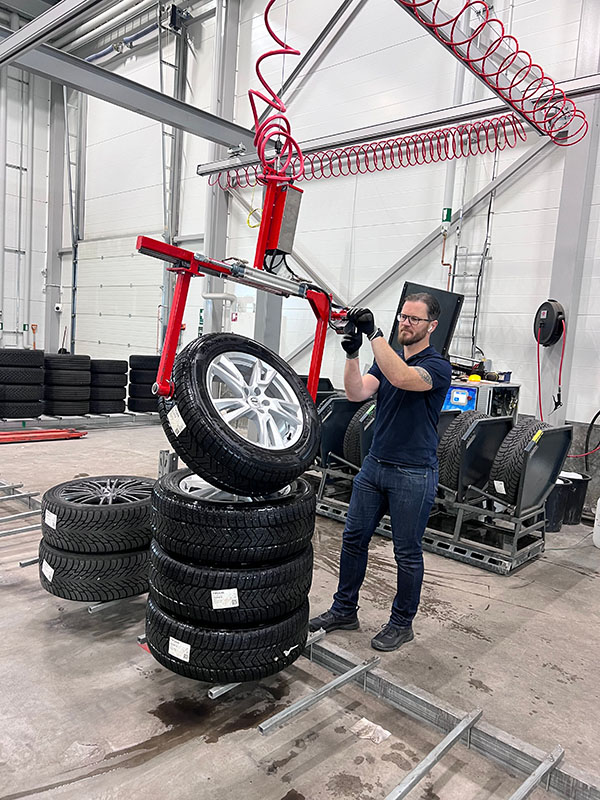 One person can handle the job alone
Bildeve decided to invest in a wheel gripper, a lifting tool that lifts wheels and tires up to 40 kilograms. The gripper lift wheels laying flat on a carriage up into a vertical position for hanging on a rack, and then back again, from vertical to horizontal position. The lifting tool is compact and easy to use. And it removes the weight from the user.

"Now, one person can handle the job all day without wearing themselves out. It doesn't matter how fit you are; everyone can lift and set up wheels. Big or small, man or woman."

Patrik describes a significant change in the well-being of the staff after the lifting tool was put into operation at both the tire hotel and in the tire workshop.

"The difference is enormous! Previously, we've had staff oversleeping because they were so tired the day after, and they would also complain of back pain. With the wheel gripper, they still feel alert and energetic when they go home in the evening. That means they wake up well rested the next day and feel fit and ready for work."

Investing in lifting aids is part of a larger goal for the company.

"Our goal was to become Sweden's most ergonomic tire workshop in every aspect. I think we've made good progress with the help of this lifting tool," says Patrik.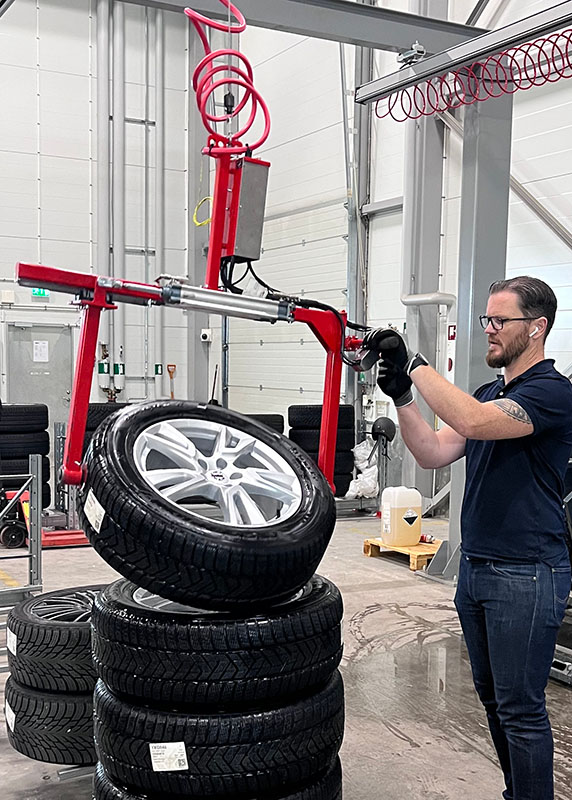 "Our goal was to become Sweden's most ergonomic tire workshop in every aspect. I think we've made good progress with the help of this lifting tool."
Patrik Fisch
Head of the Tire Business Area at Bildeve
Bildeve in Numbers
1927
the company was founded
92%
OF THE WATER USED IN THE CAR WASH IS CLEANED AND RECYCLED
Would you like to know more?
For more information, please contact Robin Carmerud,
Sales Director, Sweden.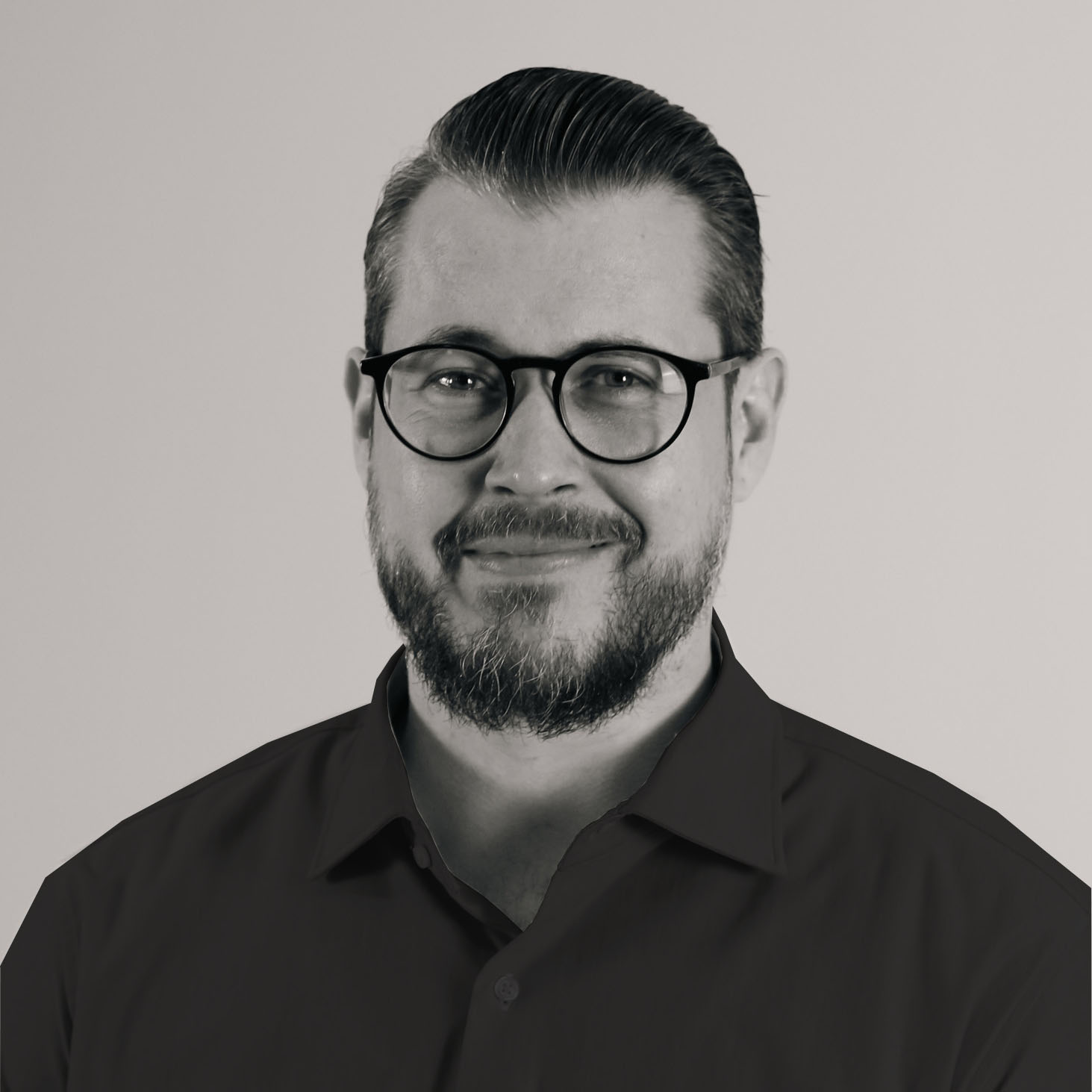 Robin Carmerud
Sales Director Sweden
See a video of the wheel and tire gripper