Publicerad 3 April, 2020
3D-printing visor frames for the medical community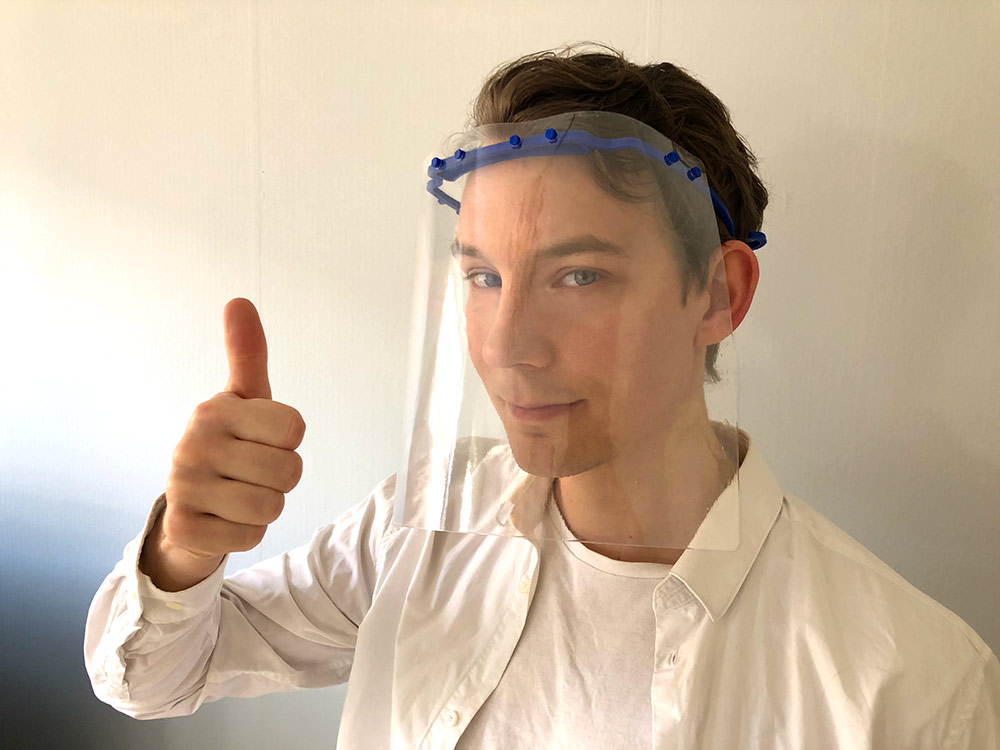 The medical communities are in urgent need of protective equipment for their hard-working staff who stand at the frontline against the new Coronavirus, Covid-19. Among the things they need are protective visors. In a small contribution towards this enormous challenge, Lifts All is using its 3D printer to make visor frames. The frames are attached to a sheet of overhead film to form a protective shield for the wearer. The 3D-printed visor frames from Lifts All will be collected by Stockholm City and distributed to healthcare organisations in the municipality according to their needs.
Would you like to help?
If you live in Sweden and would like to help by 3D-printing visor frames, or by donating unopened boxes of overhead film, please contact your local coordinator here. 
These protective visors were designed by a local company, 3Dverkstan. More information about protective visor frames for different countries, how to 3D-print them, and other practical information, can be found on  3Dverkstans homepage.